You just got a call that your 53' container full of rice bound for New York suffered a load shift, your product broke open, and the contents spilled all over the container. Oh no! Not only do you now have to deal with a freight claim and getting replacement product on its way, but whoever loaded that container needs to learn how to properly block and brace!
All in all, this is not an ideal situation but we can use it as an opportunity to learn and prevent it from happening again. First, let's deal with reporting a claim.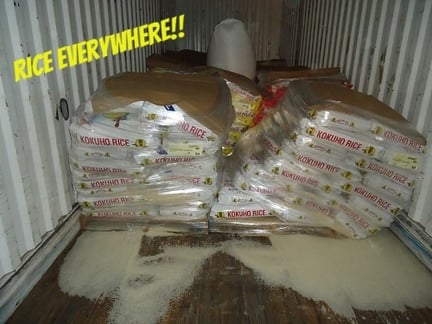 Here is what you need to submit to your transportation provider:
Container number
Seal number
What kind of damage is there? (load shift due to improper blocking and bracing in this case)
Where is the damage located?
What is the PO# for the damaged product and how much?
Was the load blocked and braced, and if so, how?
Did you take pictures?
Is the container still at the consignee?
A huge thing to know at this point is to NOT unload your product if you see damaged freight. Doing so could lead to a denial of the claim. Take pictures of everything - the damage, how it was blocked and braced, the materials used. The more, the better. You may then be required to have the consignee hold the product at their facility until a rail inspector arrives.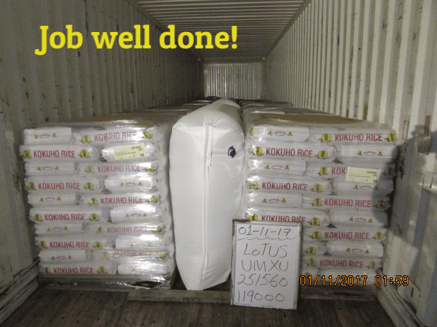 Via our policy, as a third party logistics provider, Knichel Logistics acts as an intermediary between the underlying carrier and our customers. We follow the carrier's freight claim rules, however we are thoroughly committed to investigating all issues on your behalf to ensure that your claim is resolved fairly. Claims happen and we work closely with all parties involved until everyone is satisified with the outcome.
Next up: The party responsible for loading the shipment (likely the shipper) needs to block and brace properly! We have an entire guide that will walk you through protecting your shipment, proper weight distribution and lading capacities for different equipment sizes, the materials you should be using, and what to do with them. Click below to get a PDF of our blocking and bracing guide to ensure that you won't be wasting money on freight claims in the future!