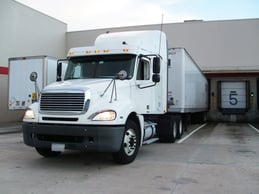 You can probably count on more than one hand the number of times you've looked at your final freight bill and thought "This isn't what I was quoted!", after a laundry list of accessorial charges have been tacked on. Accessorials can sneak up on anyone at any time, but knowing what you could be charged for in advance can prepare you to avoid extra freight charges. Less than truckload, in particular, can be a notorious mode for incurring unexpected fees because of its complexity. By now you're more aware of the importance of proper freight class for LTL - so let's tackle accessorials!
So what are accessorial charges? To put it bluntly, they are any services that go above and beyond the normal pickup, transport and delivery of a shipment. Your carrier expects to simply pick up your shipment at a dock and deliver it at a dock – nothing more. If you need a lift gate equipped truck because you don't have a dock, that's an extra charge. If the shipment is COD (Collect on Delivery), there is an extra charge. If you are shipping into remote areas or high density population areas (NYC for example), there is an extra charge. Basically, just about everything is an extra charge.
Uncommon Accessorials
The examples listed above are more well-known accessorials. Here are some that you should be aware of as these are less understood charges:
Limited Access. This can apply on anything that is out of the typical business to business category. Grocery warehouses, residences, prisons, schools, military facilities, etc. Each carrier has different definitions for these and may show up as other names.
Delivery Notification (aka Appointments). When an appointment to deliver is required at the receiver or the receiver would like a call with an ETA of the driver, this fee will be added.
Protective Services (aka Freeze Protection). It's that time of year again! This charge applies usually in the cold months of the year, October through April. It requires the carrier to use a trailer with some source of heat or blanket wrap to keep the product from freezing. Commodities such as bottled beverages are particularly susceptible to freezing and breakage.
Container Freight Station (CFS). A CFS is a warehouse that deconsolidates containers for pickup. They're an important part of LTL shipments, so you need to be aware of them. There are typically very long waits here, which LTL carriers do not do and there are extra steps involved to pick up. It is a specialized service for these carriers, so it is important to notate that accessorial if it is needed. Another special requirement is that drivers need to arrive for pickup with the BOL and DO (Delivery Order) in hand to receive the freight. They will not be loaded without these. This paperwork needs to be sent to the carrier at least 1 day in advance. It is not like an OTR driver that can stop and print paperwork. Drivers are sent out in the morning with their deliveries and paperwork (if needed) for the pickups that day, so the importance of scheduling these in advance is critical. CFSs usually only have a certain amount of free days, so picking up on time is also very important. We never want to have our customer be charged more if a carrier doesn't pick up, thus the importance of checking that accessorial and picking the right carrier. If the driver arrives and there are fees still owed on the freight (storage, miscellaneous fees, etc.), they will not load the driver and payment needs to be made ASAP. Knichel Logistics typically does not have many issues with these pickups, since the carriers we have on them are very experienced and we have contacts at all of the terminals who specialize in this service.
Prevention
The most important thing you can do is be communicative with your shipper AND receiver. Those are the places where you will incur accessorials if you don't. The next thing to do is to answer every question your transportation provider asks you when you go to book your shipment. The reason we ask so many questions is because it allows us to factor in potential extra charges, arrange your shipment with the appropriate carriers, and to help you avoid surprise charges after the shipment delivers. The more we know, the better we can arrange for a seamless, and more cost-effective solution for you!
Want to know about other possible accessorials? Click below to access a more comprehensive list of accessorial charges and subscribe below for more of our handy freight tips.