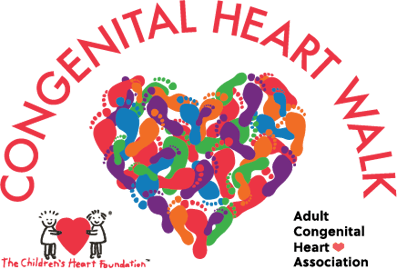 The Knichel Logistics team is starting up a quarterly charity drive. After a round of nominations and voting, our first Charity Spotlight is the The Children's Heart Foundation with 31.4% of the vote!
What is The Children's Heart Foundation?
The Children's Heart Foundation (CHF) is the country's leading organization solely dedicated to funding Congenital Heart Defect (CHD) research. The mission of CHF is to fund the most promising research to advance the diagnosis, treatment, and prevention of CHDs. The Children's Heart Foundation (CHF) represents approximately two million American children and adults as well as 65 million children and adults worldwide who are afflicted with Congenital Heart Disease (CHD). Each year over one million babies around the world, including 40,000 in the United States, are born with a congenital heart defect (March of Dimes). CHD is the leading cause of death from birth defects. Although mortality rates have been improving, CHD contributed to 5810 deaths in the US in 2004 (NCHS). Clearly, advocacy for more research is vitally needed.
What is Knichel Logistics going to do to help?
Knichel Logistics is going to focus on raising money for The Children's Heart Foundation from now until the end of June. We have fundraiser page with a goal of $500 that will go towards congenital heart defect research. There will also be a collection jar in the office that employees can donate whatever they feel comfortable with. The fundraiser page is located here: https://app.mobilecause.com/vf/ChangeMyHeart/team/KnichelLogistics
The culmination of our drive to help CHF will be a Congenital Heart Walk on June 23rd at North Park! The link to join the Knichel Team on the walk or to donate is here: http://events.congenitalheartwalk.org/site/TR/Walk/General?team_id=15585&pg=team&fr_id=1780
Let's make this a success and help kids with congenital heart defects stand a better chance at growing up strong!