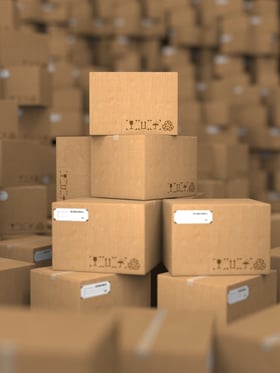 With truck capacity continuing to be an issue in the current transportation market, and even intermodal drayage providers feeling the crunch (particularly in Chicago), some shippers have taken to breaking down their full truckload moves into smaller loads in order to at least get some of their product moved via less than truckload. Keep in mind that LTL providers are also impacted by tightened capacity - it's not purely isolated to full truckload. With that said, here are some differences between less than truckload and full truckload, beyond the obvious differentiator of fewer pallets and less weight.
Less than Truckload:
It's a fairly consolidated marketplace, with the top 10 LTL carriers having 65% of the market share in the United States.
Consolidation and de-consolidation processes for LTL lead to slower transit times, higher cost structures, and higher claim ratios.
Pricing is based on rate agreements (tariffs) that LTL carriers provide to dictate the pricing and accessorials for shipments moved.
Transit times do not include weekends and may require additional day for appointments if required.
Full Truckload:
It's a very fragmented market with over 65,000 contract carriers, with most companies having less than 20 trucks in their fleet.
There are faster transit times with point-to-point service networks that do not require consolidation or de-consolidation with other shipments.
Lower cost structures for truckload carriers due to not having to operate terminals.
Lower claims ratios due to less people handling freight and point-to-point network.
Incredibly high frequency of booked rates means that prices per lane vary highly on a daily basis and can swing rapidly higher or lower.
Additional Considerations:
A coast-to-coast full truckload move with a team of two drivers can be delivered in 2-3 days. A typical LTL move of the same distance takes 4-6 business days.

Again, freight claims in LTL are higher than truckload due to the higher number of times the freight is touched throughout the transportation process.

Weight and Inspection (W&I) inspections are performed at origin terminals to check freight, sometimes leading to re-bills to shipper or 3PL.
Pricing is very complex in LTL as rates are based on the product class, distance and weight.
Moving a shipment LTL rather than truckload is cheaper, but requires consolidation and deconsolidation of shipments at a terminal to achieve density.