Knichel Logistics has an annual tradition of participating in "Customer Service Week". Customer Service Week is an international celebration of the importance of customer service and of the people who serve and support customers on a daily basis. It is typically celebrated during the first week of October, but we've moved it to August to enjoy more summer related activities like grilling out and eating ice cream.

Participating in Customer Service Week provides an opportunity for organizations to boost morale, motivation and teamwork, reward frontline reps for the important work they do all year long, raise companywide awareness of the importance of customer service, and thank all departments for their support throughout the year.

Since Knichel Logistics is an employee-driven organization, this is our week to focus on having as much fun as possible while at work! This week's activities were no exception. Here is a run-down of all of the awesome things that happened during Customer Service Week:
Daily treats ranging from bagels, donuts, pizza, wings, a dessert bar with ice cream and cakes, and a big cookout with the grill to end the week.
Dress up days including wearing pajamas, Hawaiian luau/island attire, departments dressing up as characters from their TV show or movie of choice, mismatch day, and carnival characters.
Winner-take-all raffles and prize auctions.
Massages!
Guess the number of pieces of candy in a jar to win them all.
Destroying two VERY old and outdated printers ala the movie Office Space. (Jon really got into this one.)
Chair racing AND plank racing.
Kona Ice Truck.
Carnival games.
Beer cart Friday!
The intermodal team won the TV show dress up day by dressing as the characters from "Orange is the New Black", Mark from the Over the Road department was the most mismatched AND had the best Hawaiian outfit on, and Rachael and Tammy from the finance department were voted the best carnival characters with their rendition of a two-headed person.
Today is the last day of Customer Service Week and I think it's safe to say that everyone had a fun time and that Knichel Logistics is the best third party logistics company to work for! Thanks to Kristy and Tina for all of your hard work on this!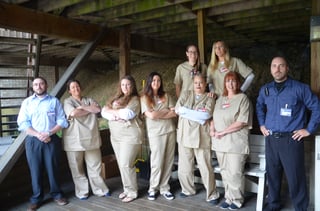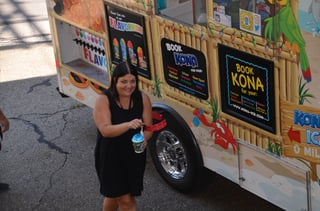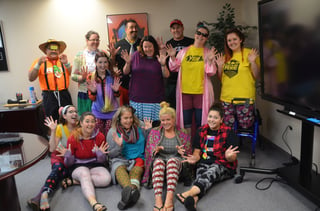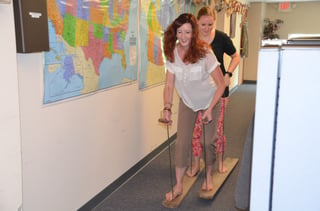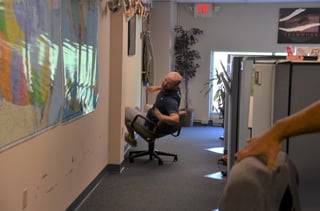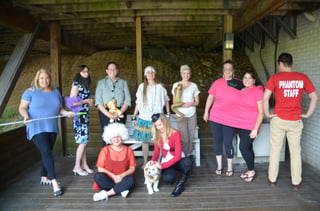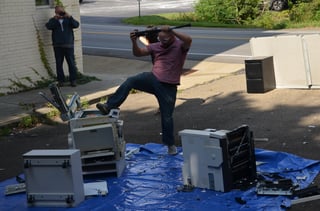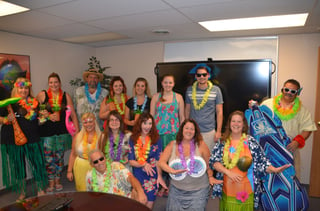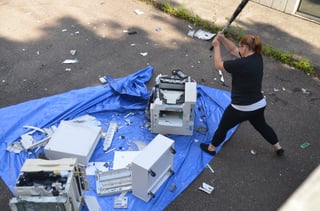 Check out our Facebook page for more images of Customer Service Week fun!