There will inevitably come a time when inventory is at a critical low and you need your product delivered NOW.
The costs associated with unhappy customers or even having to shut down production because of snags in your supply chain can be incredibly detrimental. But have no fear, there are options! Expedited shipping is the way to go when you need your freight moved faster than standard transit time.

Things You Need to Know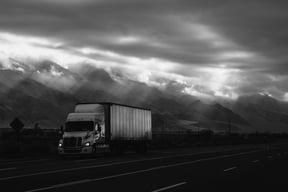 Because time is of the essence, we can get you a rate with capacity in 30 minutes or less.
Tracking is in real time and you will receive notification emails in either 2 to 4 hour increments, 24/7. Our over the road CSR is always on call after hours.
There are numerous types of equipment available for this service. Options are sprinter vans, cargo vans, straight trucks, straight trucks with liftgates, and standard full 53' van trailers.
Things We Need to Know
Shipper location and hours
Destination location, hours, and expected delivery time
Pieces/Weight/Dims/Commodity
Is a dock-height vehicle needed on both ends?
Keep in mind that expedited shipping is a premium service that is pricier than traditional LTL or guaranteed
services, however maintaining customer satisfaction and keeping your production line running smoothly make it well worth the expense. Email us at expedite@knichellogistics.com to request an expedited rate, ask a question about shipping solutions, or book a shipment.