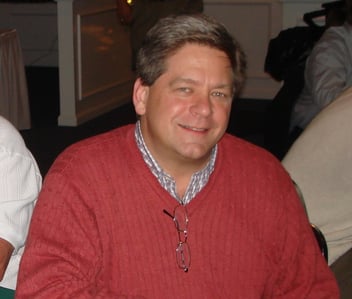 It is with an absolute heavy heart that we have to pass on the devastating news that one of our own beloved team members, Terry Rosky, passed away unexpectedly Tuesday, November 24th.

Terry first joined the Knichel family in 2006 and since that time held various management and leadership roles within the company to include truck brokerage, procurement, less-than-truckload, and most recently as Vice President of Business Development where Terry was instrumental in developing and overseeing our Agent and LTL programs.

In addition to Terry's professional accomplishments at Knichel Logistics, Terry will be forever remembered as an absolute fantastic, best in class guy. To many of us, he was the Uncle and Brother that we wish we had, a coach, teacher and mentor, but to all of us, he was a friend. We can sit down and talk about all of the great characteristics and traits that Terry had – and there were many. However, being quiet and soft spoken and "inside voice" did not apply to Terry and we absolutely loved him for it. It was that voice that provided advice, guidance, perspective and a laugh.
He will be so deeply missed.