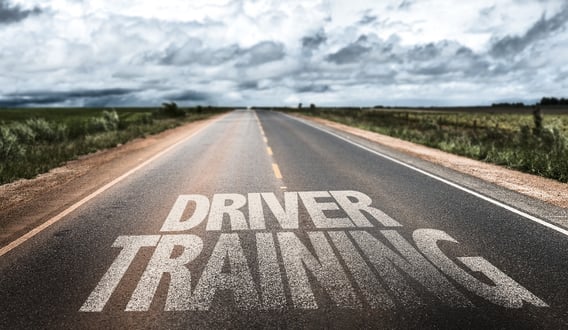 It seems like every time you read the news, there's yet another impending regulation being proposed on truck drivers, or new requirements being discussed that will make a difficult job such as theirs even tougher. As it currently stands, 2019 has been a rough year for truck drivers. Spot market van rates in June have dropped over 18% compared to where they were in 2018, with volume dropping over 50%. Consequently, many trucking companies have gone bankrupt following the sharp decline in volume from the booming year that was 2018. One of those companies is New England Motor Freight, and with their closure comes a loss of 1400 drivers. Suffice it to say, the transportation industry is particularly volatile for our driver partners. With that said, there are some more regulatory changes on the horizon that will have an impact on the driver shortage and capacity in one way or another.
HOS Proposed Rule Change
Let's start off with the positive (considering the depressing nature of that last paragraph)! The trucking industry has been repeatedly and understandably calling for more flexibility in regards to Hours of Service regulations after the ELD (electronic logging device) mandate went into effect in December of 2017. The DOT is open to revising regulations, however the projected publication date for the Notice of Proposed Rulemaking regarding HOS changes has been pushed back a few times. As of this writing, we are looking at a proposed date of July 31 for the unveiling by FMCSA. Publication depends on the Office of Management and Budget's review process, which can take time.
So, what changes will we be seeing with HOS? In the document that DOT published in August of 2018, topics included:
Proposed changes to the short haul HOS limit (from 12 hours on-duty to 14 hours on-duty in order to be consistent with the rules for long-haul truck drivers)
HOS exception for adverse driving conditions (extending the current 14 hour on-duty limitation by up to 2 hours when a driver encounters adverse driving conditions)
30-minute rest-break provision (revising the current mandatory 30-minute break for drivers after 8 hours of continuous driving)
Split sleeper berth rule to allow drivers to divide their required rest time in the sleeper berth (this would be reinstating the option for splitting up the required 10 hour off-duty rest break for drivers operating trucks that have a sleeper berth compartment)
HOS reform has been a long process and will continue to be, however it is nice to see the powers that be relaxing regulations for drivers rather than tightening them further. Stay tuned at the end of this month for the rule change release.
Entry-Level Driver Training Rule Change
On the driver training front, February of 2020 is when the FMCSA is expected to enact new federal requirements in an attempt to standardize the current existing patchwork of driver training curricula that are developed at the state level. CDL training programs across the country will be expected to conform to new standards at that point.
Currently, the U.S. DOT only mandates four topics for CDL training providers: hours of service, driver qualification and disqualification, health and wellness, and whistleblower protection. The new rule will require trainers to provide 31 specific theory courses along with 19 behind-the-wheel skills courses. Driver candidates are required to have an 80% pass rate in theory courses and to demonstrate proficiency in all 19 behind-the-wheel skills required. This new ELDT rule could potentially worsen the driver shortage, as some schools that currently provide CDL training will be unwilling or unable to meet the new requirements. Obviously, we want drivers to be as thoroughly trained as possible, but this will be yet another trial for the transportation industry to undergo come 2020 considering that this could constrict the number of new drivers entering the workforce significantly.
National Drug and Alcohol Driver Database
And lastly on the new regulation front, we have the FMCSA's proposed National Drug and Alcohol Driver database which is slated to hit the industry in early 2020. The FMCSA has been working to create a national database of verified positive drug and alcohol test results and refusals for at least the past 10 years. As with the ELDT rule change, we also are not opposed to having clean and sober truck drivers on our highways, however this will again impact the driver shortage and consequently capacity.
What is this database and why is it necessary (beyond the obvious)? Well you may or may not be aware, but the only way for carriers to know if the driver they are hiring is a drug user or not is by testing them. If a driver was fired from a previous employer due to a drug infraction, that information is not readily available because there is no repository for such data. This means that a repeat user could be clean for a new job interview, pass the drug test and get the job, yet has a history of repeated drug use that has resulted in losing employment with past carriers - and this new employer is none the wiser. Clearly this is problematic, so the FMCSA is working to make past infractions a part of a driver's permanent record that is searchable via their database.
Again, this database will have clear safety benefits, but it will essentially make some drivers unemployable from its inception. Insurance companies who cover carrier fleets will not cover the hiring of drivers with a history of drug abuse, thus they will have to seek employment outside of trucking. We will not know how much of an impact this database will have on the driver shortage, but it shouldn't be discounted as insignificant.