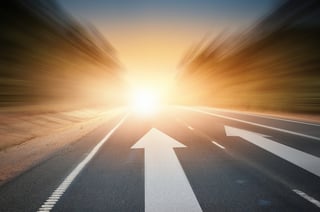 You are probably aware that our less than truckload division is a BlueGrace Logistics franchise, which means that our customers have access to cutting edge technology and highly competitive rates. If you have less than truckload freight and would like to have greater control over managing it, look no further than BlueShip. BlueShip is a state of the art, cloud-based transportation management system offered through BlueGrace Logistics Pittsburgh North.
Reasons to Use BlueShip:
It's free! Every customer has the option of requesting a login to use it.
It's easy to use! Our LTL team will show you the in's and out's of BlueShip through a simple online demo and can answer any question you may have. Requesting a demo is super simple too!
Because it is cloud-based, you can access it anywhere you have an internet connection. Convenience is key.
It simplifies your freight by giving you full visibility and control over your quotes, booking, tracking and reporting - all in one place.
Select your own carrier preferences along with receiving automated quoting options.
You will have access to exclusive carrier rates via BlueGrace Logistics' extensive carrier network.
Ability to have

customized reporting - no two companies require the same stock reporting functionality. See what you need to see.

Obtain consolidated billing regardless of the number of shipments or carriers used within BlueShip.

You will have the ability to log in at any time you want to track your shipments and retrieve all of your shipping documents in one place! There is no down-time in BlueShip.

BlueShip is even capable of integrating with your own internal systems.
Getting set up with your own BlueShip portal is as easy as sending us an email or filling out a simple form. Our in-house less than truckload team provide excellent, detailed demos of the system and are always on hand to assist with any questions you may have along the way. Taking LTL freight management into your own hands is another great alternative shipping solution in your arsenal.
What are you waiting for? Contact us today to see why BlueShip is awesome!