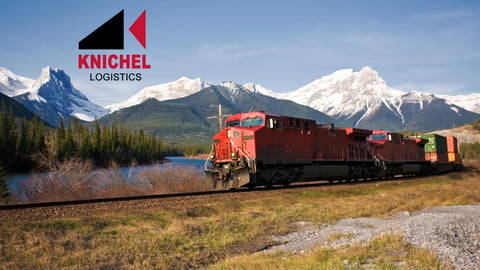 As a woman-owned small business, Knichel Logistics understands the unique challenges that small businesses face when it comes to transportation and logistics. As a small business, using a freight broker is extremely helpful and smart. A freight broker acts as an intermediary between shippers and carriers, helping businesses to find the most cost-effective and efficient shipping solutions among many other benefits. Thus, it will save you a significant amount of money, time, and stress.
Cost Saving
One of the biggest benefits of a freight broker is cost savings. They have a deep understanding of the logistics industry and have established relationships with a wide range of carriers. For example, at Knichel Logistics we have contracts with many warehouses, port drayage, and all Class 1 railroads. Because of these contracts, freight brokers often have access to discounts and special rates that may not be available to the general public, which can result in significant savings for small businesses.
Additionally, carriers prefer having a larger number of shipments guaranteed from a 3PL than to get them sporadically. Since a freight broker can help book a steady stream of shipments, carriers are more likely to negotiate pricing with them than a small business. At Knichel Logistics, we also offer less than truckload services (LTL), so if you have a small shipment or your freight doesn't fill an entire truck, we can save you even more money.
Time Savings
Besides saving you a substantial amount of money, freight brokers also save small businesses a lot of time. A freight broker can handle all the paperwork, tracking, and delivery notifications, which can save you time and hassle. They can also help you with the packaging and bracing of your goods to ensure that they are transported safely and efficiently. If any disputes or transportation issues arise, they can also help you and keep you up to date. This can free up valuable time for small business owners to focus on other aspects of their business.
Wide Range of Shipping Options
Freight brokers provide small businesses with a wide range of shipping options that you couldn't find otherwise. At Knichel, we have many services and options such as over the road (OTR), LTL, intermodal, and access to ports. A freight broker can help you find the best carrier for your specific needs, whether it be a truck, train, or boat. This can open up new opportunities for small businesses to expand their reach, and grow.
Experience and Expertise
Last, but certainly not least, freight brokers are well-versed in shipping freight. At Knichel, we have staff that have been working in the transportation industry for well over 20 years. As a small business, you may not have a lot of experience within logistics. Our expert staff will help walk you through many processes and will strive to give you the most competitive deals and best shipping options. By working with a trusted freighter broker like Knichel Logistics, you will significantly alleviate stress and worry.
At Knichel Logistics, we take pride in being a woman-owned small business. We understand the needs of other small businesses and work hard to provide the best service and support. We are dedicated to finding the most cost-effective and efficient shipping solutions for our customers, and we take the time to understand their specific needs and tailor our services accordingly. If you're a small business looking for a reliable and efficient freight broker, contact Knichel Logistics today.