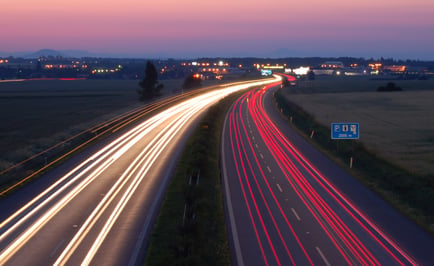 Are you currently an independent freight agent who is looking for a place to grow your business? Or perhaps you're an experienced sales or operations person in the transportation industry and are ready to branch out on your own? If so, then Knichel Logistics wants you.
Knichel Logistics is a well-known and respected 3PL in the industry that has seen continued growth year after year. As a true IMC, we have contracts with all of the Class 1 railroads and long-standing relationships with our drayage partners giving us the ability to provide customers with seamless intermodal solutions. In addition to our intermodal offerings, we also provide over the road solutions via our inhouse brokerage team, and LTL services through our strategic partnership with BlueGrace Logistics.
We understand that finding a true partner to support you and your growth initiatives as an independent freight agent can be a difficult process. Often times there are non-competes to contend with, meaning your business isn't truly yours. Or you are faced with territory constraints, agent saturation, and a general lack of support – all limiting your true growth potential.
As a family-owned business, we run on the belief that all of our employees and agents are just that – FAMILY. The culture is inviting and casual, and consists of experienced team members who are ready to provide whatever support necessary to help you achieve success. Maybe that means Knichel handling the back-office work so you can focus on sales and operations as an operating agent. Or perhaps your emphasis will be solely on building your customer base as a sales agent, knowing we'll handle the rest. Whatever direction you want to take – we've got you covered.
Why Knichel?
Competitive Commission (No hidden fees or reserves).
Weekly settlements. Commission is paid weekly via ACH deposit on confirmed transactions. You should not have to wait for us to be paid first.
Absolutely no non-compete. Your customers are yours, not ours.
The agent agreement will ensure both parties are satisfied and fully understand what is expected of each other.
No territory restrictions and no agent saturation.
Non-Exclusive. Pick the mode or modes that work for you.
DAT & Truckstop load boards provided plus FourKites load tracking.
An Agent Manager to be your internal advocate and assist in any growth initiatives you may have.
Access to our internet based TMS with customizable reporting and functionality via all modes of transport.
Cargo claims assistance.
Full back-office support.
Be part of a team, the Knichel Family (not just another number).
If you are interested in learning more about our agent program, please contact us. We'd love to hear from you and to discuss how we can work together to achieve success.