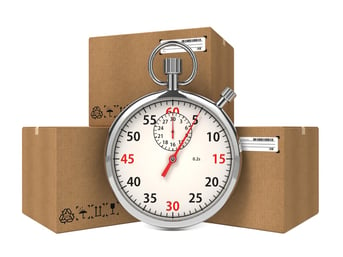 We are six weeks away from the December 18th deadline in which the ELD mandate goes into effect. Although you are probably already well aware of this mandate, here's a recap of what's going on:
What is the ELD mandate?
The electronic logging device (ELD) rule is a congressional mandate that states that all motor carriers must install an electronic logging device in their vehicles to record a driver's Record of Duty Status (RODS), rather than using paper logbooks to record their compliance with Hours of Service (HOS) requirements. It is intended to help create a safer work environment for drivers, and make it easier and faster to accurately manage records of duty status (RODS) data.
How will this impact me as a shipper?
Reduced capacity. As stated in a previous post, truck capacity is already quite tight. Between freight demand being at peak levels and demand for more truck drivers being high, the ELD mandate is also likely to force some carriers out of the market due to the cost of installing the technology.
Rising rates. With tightened capacity come higher rates. People are paying more to get the trucks they need to haul their freight. This is expected to continue into the new year.
Longer transits. Transits could be extended due to reduced capacity. Also drivers can only drive so many miles per day and will be more closely monitored by having electronic logging devices in their trucks.
What are my options to keep my freight moving and how can Knichel help?
There are actually quite a few ways for us to work together on getting through this regulatory change.
Consider moving your freight via an alternate mode. Intermodal is a good option, however that capacity will likely tighten as more shippers switch to it. Less than truckload and partial shipments are also good options to get product into the hands of your customers.

Try to be flexible with your pick up dates and times. We understand that you want your freight to move expeditiously, however we may need to get creative so the more options we have on the table, the better.

Providing at least

48 hours' notice or more for pick-ups will help us as well.
When requesting rates, please let us know what the ship date will be if you know it.
Consider using team drivers for truckload moves. It is obviously more expensive than a single driver, but more mileage can be covered over the same period of time with two drivers versus one.
We have been in contact with our core carriers and are informed that the majority of them are prepared for this mandate and therefore, we should not experience any major service interruptions. This will definitely be an interesting end to 2017, but as long as we explore all of our options and work together, we anticipate that this transition will move along smoothly.
If you'd like to ask us any questions about the ELD mandate, feel free to reach out below or speak directly with your account manager: