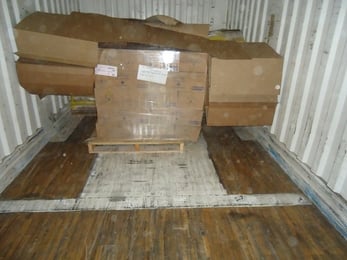 What exactly are the signs of a potential freight claim?
Shortage of product
Missing seal
Load shift (due to improper blocking and bracing)
Container involved in a derailment
Container possibly involved in rough handling
Stolen container/cargo theft
Water damage
Possible contamination of product
Things to be aware of when encountering a potential freight claim:
Do NOT unload your product if you see damage.
Failure to notify your transportation provider of a potential claim upon unloading may lead to denial of the claim.
Take pictures! (The damage, loss, cause of the damage, blocking and bracing materials and setup.)
You may be required to hold the product at the consignee's facility until a rail inspector arrives, if it is an intermodal move. An inspection may or may not be performed.
If you have damaged product, the customer is responsible for mitigating any losses. If the customer refuses to do so, the railroad will deduct approximately one-third of the product value from the claim amount.
Notate the amount and type of damage on the delivery receipt.
Minimum claim amount is $250 per shipment on product value. Freight claims under $250 will not be considered.
Per the Carmack Amendment, all claims must be submitted within nine months of delivery date.
Information needed for filing a freight claim:
Pictures of the damaged freight/product.
Copy of the shipper's invoice for the entire load.
Copy of the bill of lading (BOL).
Copy of the signed proof of delivery (POD) showing consignee's acknowledgement of damage/loss.
Claim form filled out by the customer showing amount and value of product being claimed.
If product is being salvaged, a receipt with product and price is required.
To expedite an intermodal claim, it is necessary to notify your provider immediately upon delivery so that they can inform the railroad. Once this is complete, there are 270 days to file the claim with the railroad.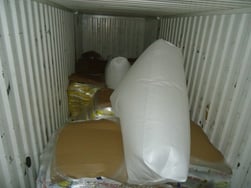 Failure to supply these documents will result in your freight claim being declined. Therefore it is crucial to be thorough throughout this process in order to resolve your claim as quickly as possible. Please be sure to download our Blocking and Bracing Guide for more information on avoiding freight claims via proper load securement and learn the best ways to protect freight.