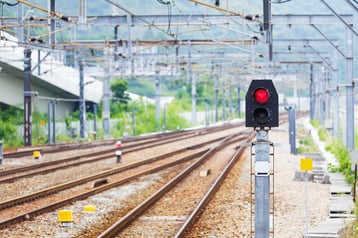 October marked a record month for U.S. rail shipping. Compared to October of 2016, carload and intermodal was up 3.1% last month, according to the Association of American Railroads (AAR). That's an additional 2.2 million units!
Per the AAR, total combined U.S. traffic for the first 43 weeks of 2017 stood at 22.7 million carloads and intermodal units, an increase of 3.6 percent compared to last year. You can read more about the year-over-year statistics regarding various commodities shipped in this article.
"Rail carloads, as well as record intermodal volume in October, support the view that the economy is doing somewhat better now than it has been in the past two years," AAR Senior Vice President John T. Gray said.
Knichel Logistics has a very strong intermodal program with ramp-to-ramp options across all of North America. With tightened truck capacity, consider reaching out to us for your intermodal needs. Since its inception in 2003 as an intermodal marketing company, Knichel Logistics has moved approximately 200,000 intermodal shipments. Reach out to a Knichel intermodal expert today! Contact us at 888-386-7450 or at info@knichellogistics.com.