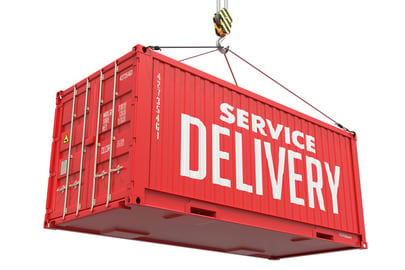 The freight economy keeps on chugging along. Here is a round-up of the current stats we are looking at in the industry.
Costs are up across the board.
Last but not least, on to freight capacity! Specifically, less than truckload.
Don't let your LTL freight get left behind!
It is no secret that truck capacity is extremely tight in the logistics world. On top of the electronic logging devices (ELD) mandate, driver shortages, and weather delays, we are seeing our carriers have less and less capacity. They are basically at 100% capacity at this point. This means more delays all around for your shipments.
Capacity is only expected to get worse. It is imperative to be prepared for this crunch. There are a few steps you can take to help ensure your freight is delivered by the date you need.
Do not wait until the end of the month or quarter to schedule a pickup. We cannot emphasize this enough. This is the busiest time of the month/quarter which can cause pickups to be missed and rolled to the next day.
Give yourself a couple of "cushion" days to make the delivery. These are "just in case days" for any unforeseen delays in transit due to weather or capacity.
Consider using a guaranteed transit option. Keep in mind that guaranteed options only guarantee transit after the shipment has been picked up - they do not guarantee a pickup. However, they are a higher priority pickup for our carriers so it is a good option to think about.
Expedited shipping may also be an option. This will ensure that your shipment is picked up and delivered as quickly as possible.
Knichel Logistics can assist in finding the best option to get your shipment where it needs to be with the solution that fits your needs and budget. Again, we foresee tight capacity being an ongoing issue this year along with high transportation costs. Contact us for capacity solutions.